Community Events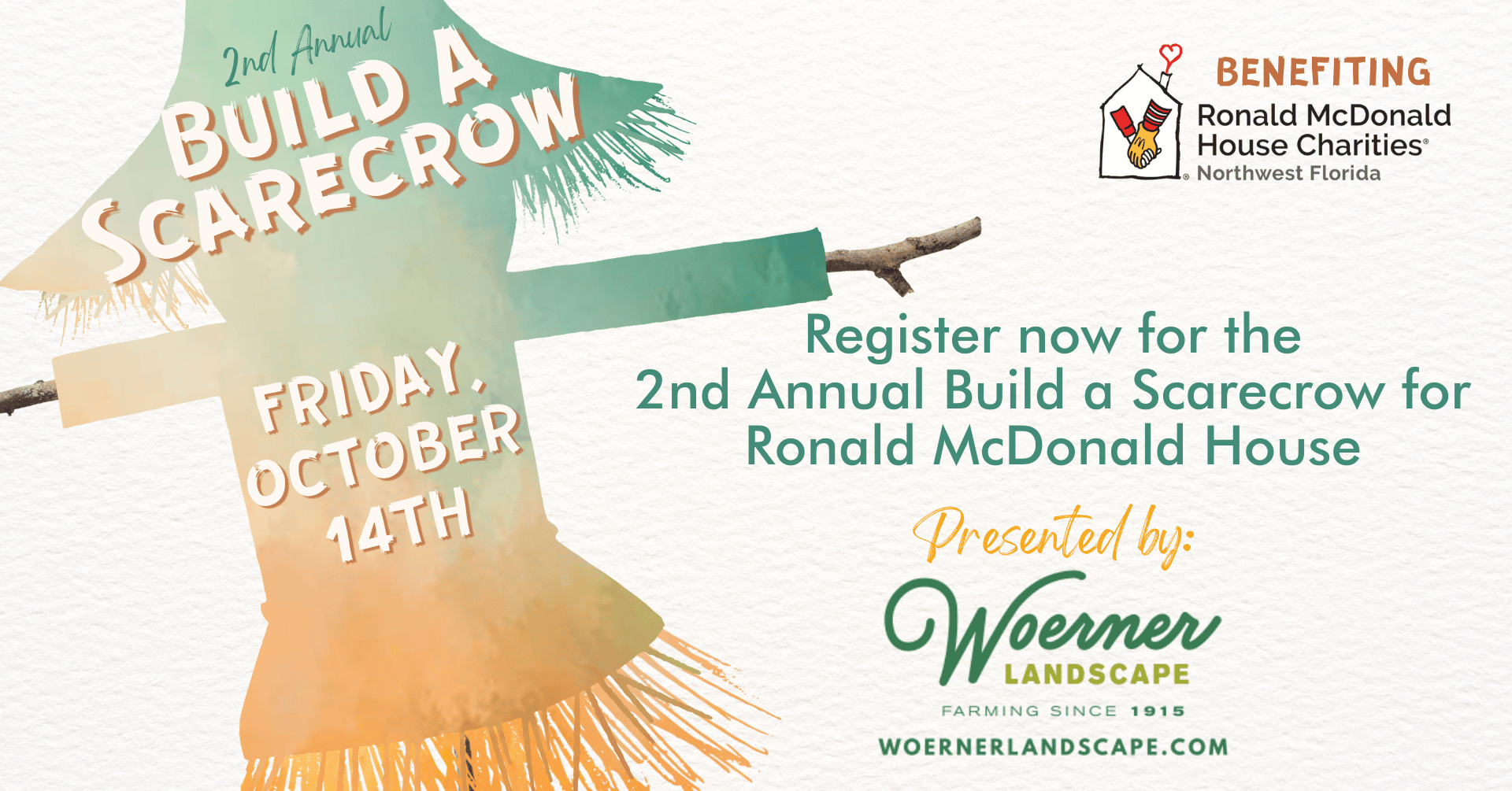 For our 2nd Annual Build a Scarecrow for Ronald McDonald House, we are excited to welcome Woerner Landscape as our presenting sponsor!
Details:
Build a life-size Scarecrow and display your scarecrow at your business, organization, or home.
Entry registration is $50/entry. Once registered, participants have until Friday, October 7th at 5pm to submit their Scarecrow photos for voting.
Voting will begin on Monday, October 10th and runs until Thursday, October 13th at midnight.
The winner will be announced on Friday, October 14th!
1. Register Online
2. Build your Scarecrow
3. Submit your photo & share it on Facebook/Instagram.
Tag the House on:
Facebook | @RMHCNorthwestFL
Instagram | @rmhc_nwfl
4. Vote from October 10th-13th for your favorite Scarecrow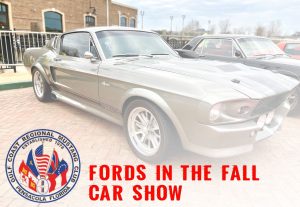 Fords in the Fall Car Show
The Gulf Coast Regional Mustang Club is sponsoring the Fords in the Fall Car Show at Pensacola Interstate Fairgrounds Friday, Saturday and Sunday, September 23-25, 2022.
AJ's Big Mac Classic Fishing Tournament
The event is free to the public and donations are welcome! Fords in the Fall is a 100% charity Ford event with a portion of the proceeds benefiting Ronald McDonald House.
Join us for the 13th annual AJ's Big Mac Classic Fishing Tournament October 1 – 31st and reel in your catch for Ronald McDonald House Charities of Northwest Florida!
The Big Mac Classic Fishing tournament will be held within the Destin Fishing Rodeo. This will be an All-King Mackerel event with 1st, 2nd and 3rd place cash awards for the 3 largest fish in the Big Mac Classic overall.
Sportsmen Givin' Back
Saturday, October 15th from 5pm-8:30pm
Ticket information coming soon!
Facebook Event Page