Community Events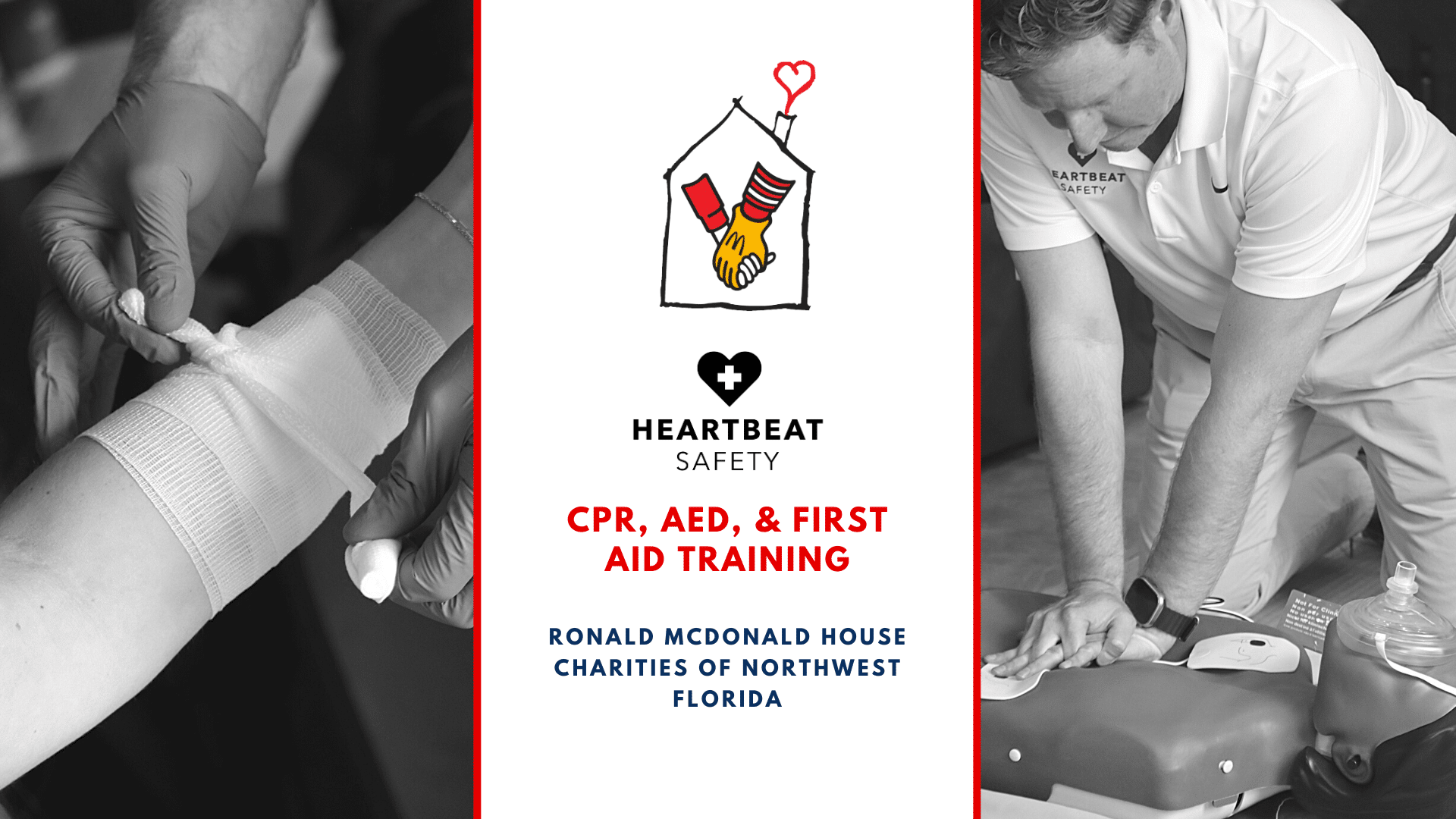 Heartbeat Safety Presents: CPR/AED/First Aid Certification Classes
Upcoming class dates
October 27th | November 10th
As a participant in an American Red Cross CPR/First Aid/AED Training course, you'll gain the knowledge, skills, and abilities to recognize and respond to emergency situations until EMS arrives. The American Red Cross issues certificates for students who successfully complete this course, valid for 2 years from the date of the class.
Classes are $135 per person and are open to anyone 12 years and up. A portion of the proceeds are donated to RMHC. Have a large group? Email hello@heartbeatsafety.org for pricing on groups of 3+.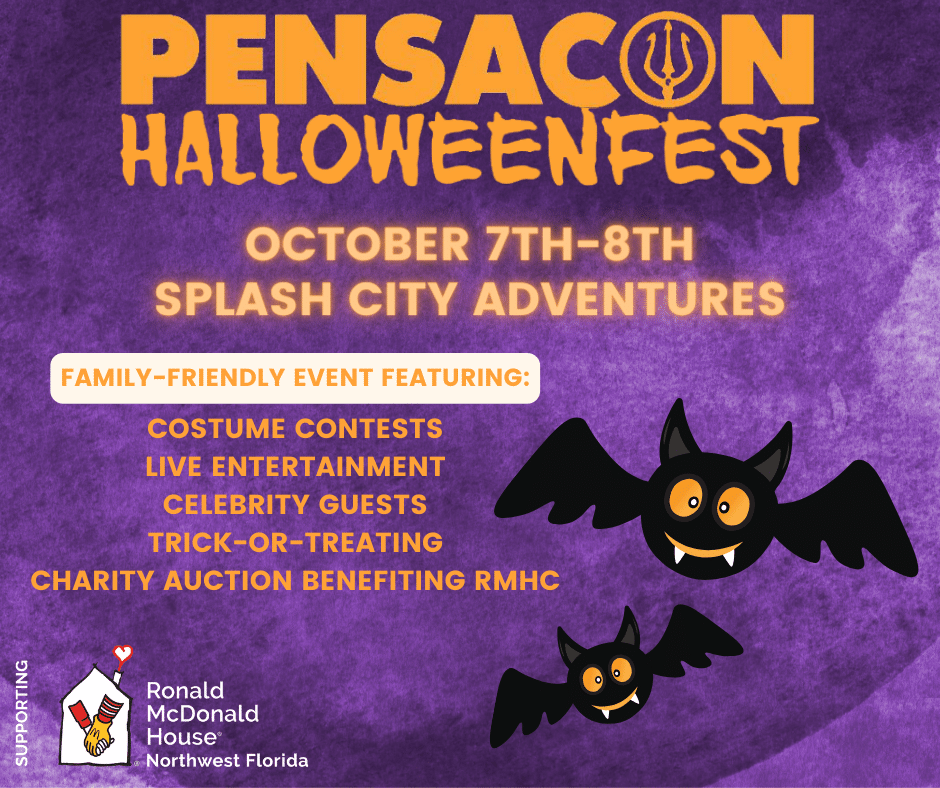 Pensacon HalloweenFest
Pensacon and Splash City Adventure are teaming up again for Pensacon HalloweenFest, a two-day, family-friendly Halloween event taking place at the park October 7th-8th! HalloweenFest offers two full days of spooky pop-culture fun in an outdoor, convention-style atmosphere. The weekend will feature vendors, live entertainment, celebrity guests, artists, trick-or-treating and other fun in a safe environment. Kids in costumes will receive a free Halloween bag, and are encouraged to trick-or-treat with the vendors set up across HalloweenFest.
Pensacon is pleased to support the Ronald McDonald House Charities of Northwest Florida with a weekend-long, raffle-style auction during HalloweenFest.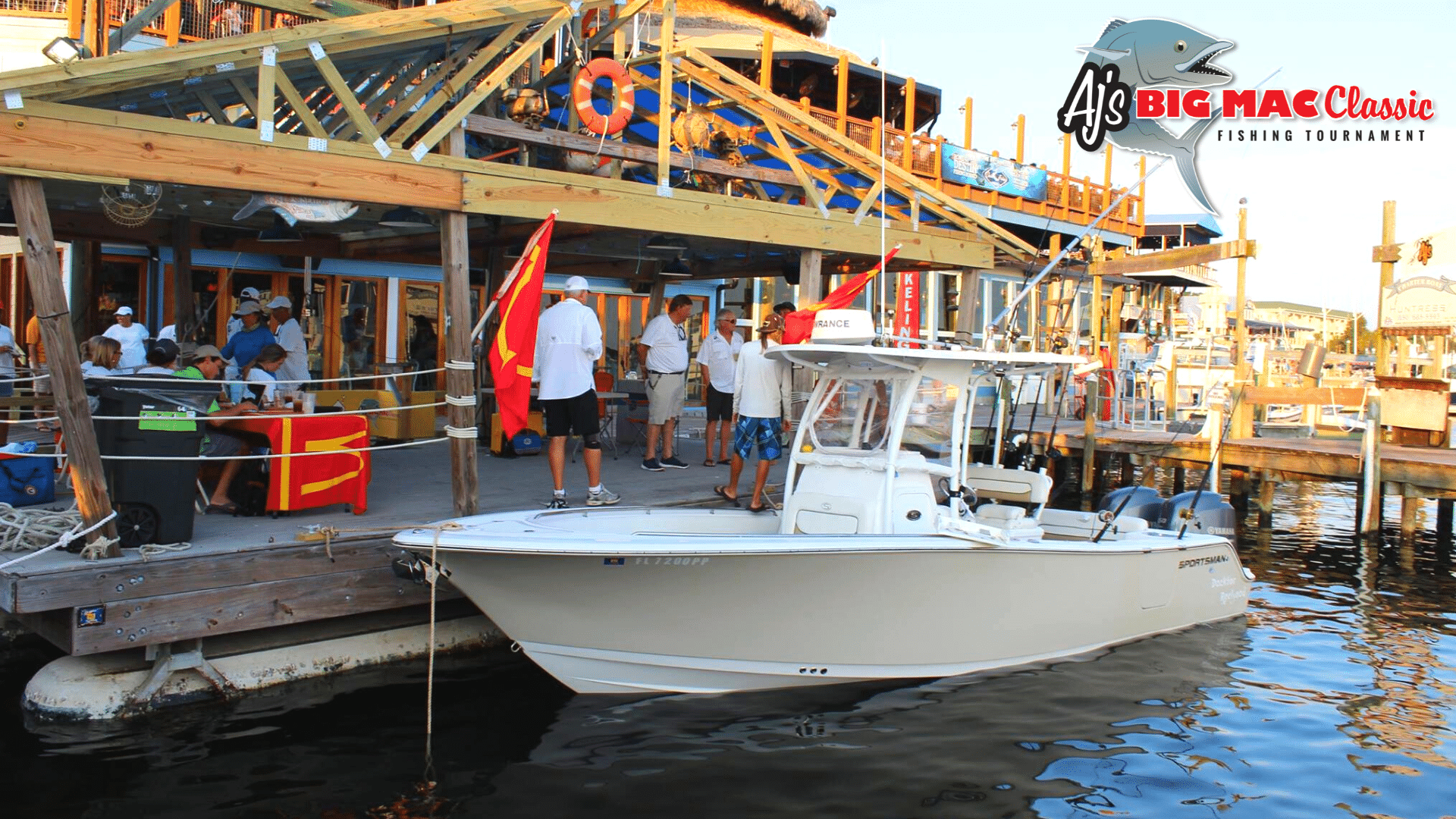 AJ's Big Mac Classic Fishing Tournament
Join us for the 13th annual AJ's Big Mac Classic Fishing Tournament October 1 – 31st and reel in your catch for Ronald McDonald House Charities of Northwest Florida!
The annual charity tournament will be held within the Destin Fishing Rodeo! This will be an All-King Mackerel event with 1st, 2nd and 3rd place cash awards for the 3 largest fish in the Big Mac Classic overall.
Open to all Rodeo registered boats (Fare Carrying or Private) that have paid the Big Mac Classic entry fee ($300 per boat) and filled out the Jackpot entry form.
-All entry fees will be donated to Ronald McDonald House Charities of Northwest Florida.
-All Destin Fishing Rodeo Rules will apply.
Contact Information:
For questions and more information on sponsorship opportunities, please contact Tournament Director, Jerry Andrews at 850.259.3158