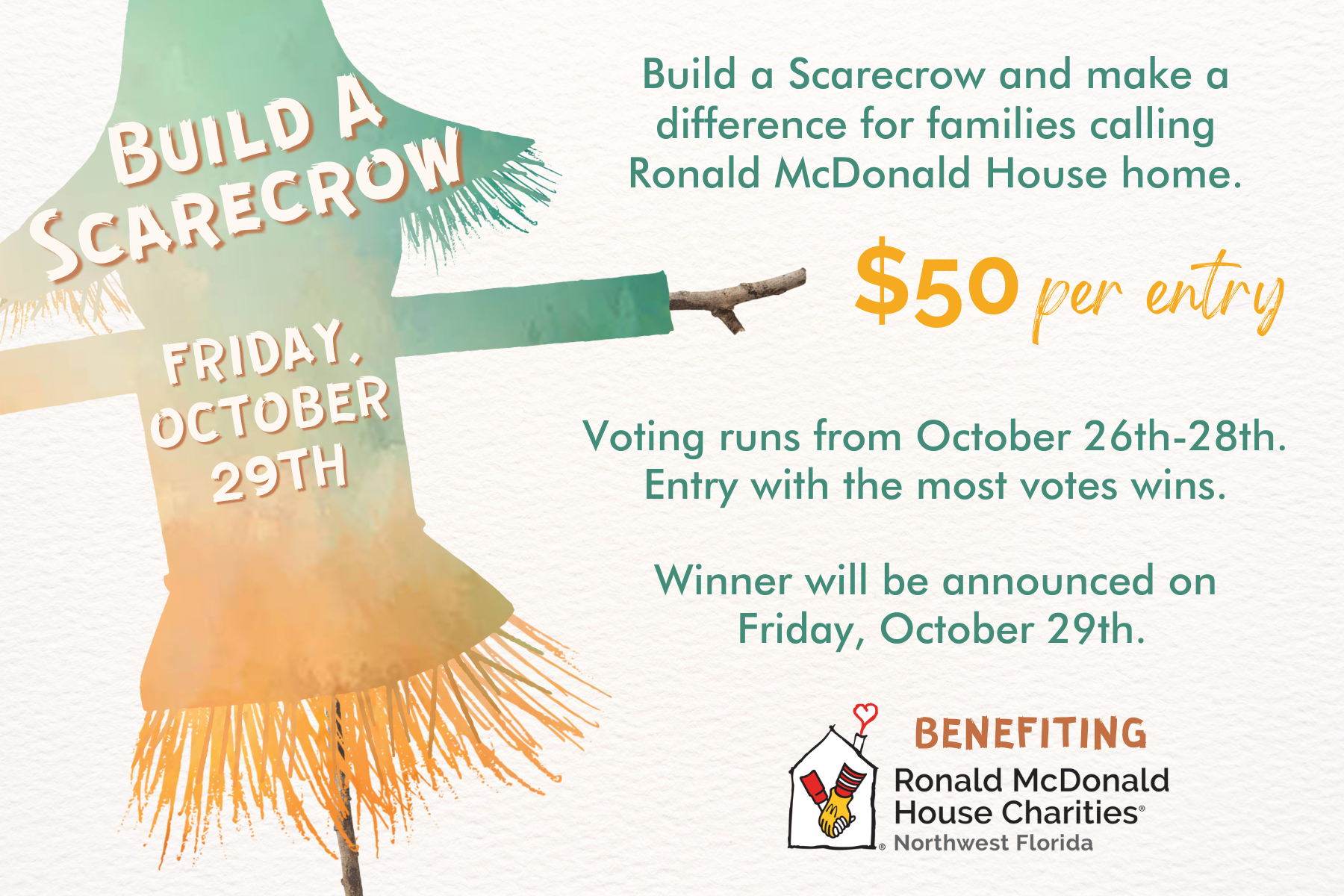 Community Events

Details:
Build a life-size Scarecrow to help keep families close at RMHC and display your scarecrow at your business, organization, or home through the month of October.
Entry registration is $50/entry. Once registered, participants have until Monday, October 25th at 5pm to submit their scarecrow photos for voting.
Voting will begin on Tuesday, October 26th and runs until Thursday, October 28th at midnight.
Winner will be announced on Friday, October 29th. Our winner will receive 4 tickets to Holland Farms, 4 tickets to Sweet Season Farms, and $40 Grizzly Axes gift card in addition to other prizes.
1. Register Online
2. Build your Scarecrow
3. Submit your photo & share on Facebook/Instagram.
Tag the House on Facebook: @RMHCNorthwestFL  |  Instagram: @rmhc_nwfl
4. Vote from October 26th-28th
Modern Chiropractic
When you donate $20 for Ronald McDonald House, you'll receive a consult, exam, and first adjustment on them!
Learn more by calling 850.910.4282 or by visiting at modernchirofl.com.
Halloween Haunted Tunnel of Terror – Vannoy's Car Wash
October 16th & 30th from 6pm-10pm
$10 per car
Sportsmen Givin' Back
Saturday, October 16th from 6pm-8:30pm
Purchase tickets HERE!