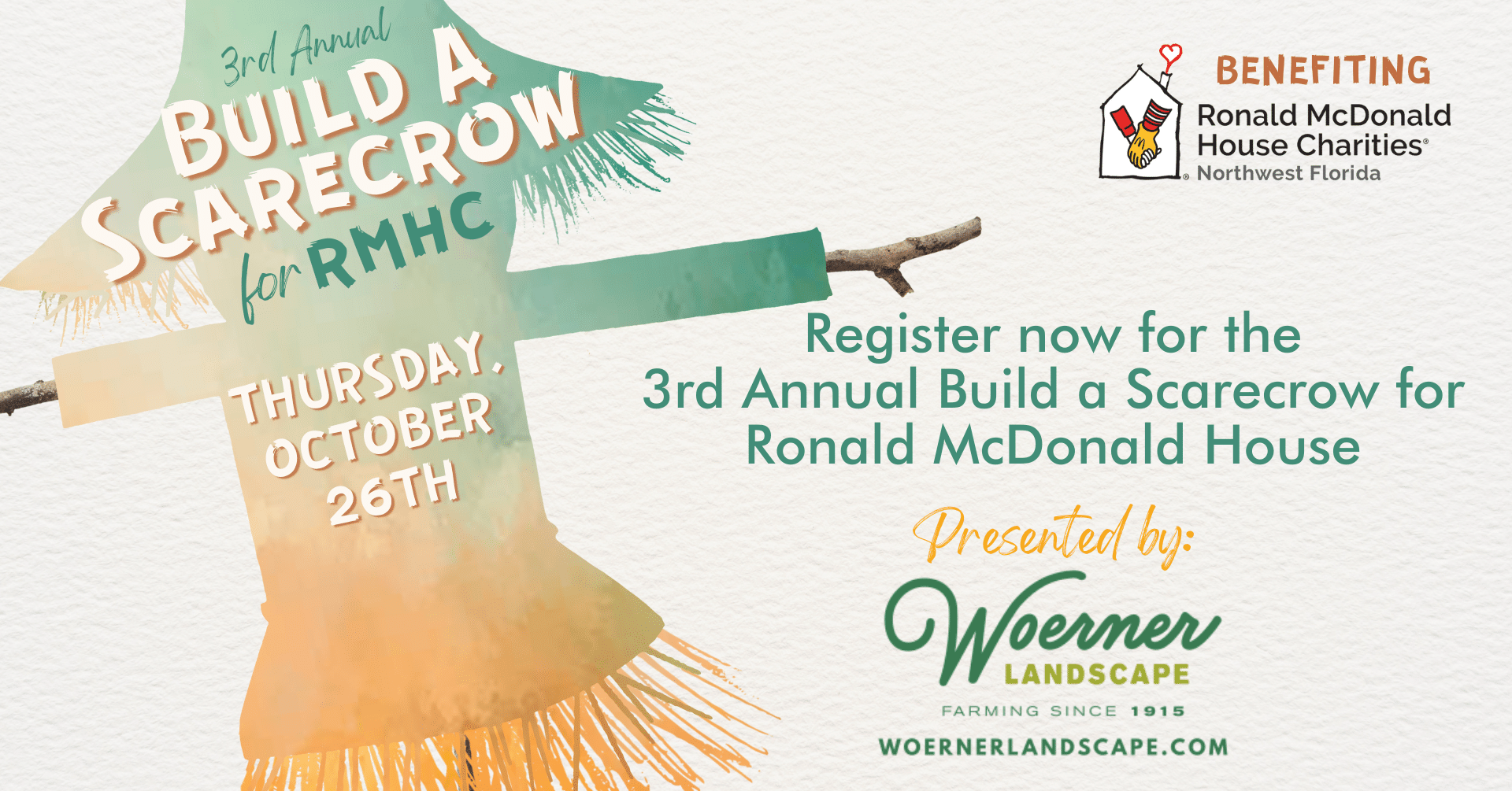 Build a Scarecrow for RMHC
Our 3rd Annual Build a Scarecrow event is presented by Woerner Landscape!
Details:
Build a life-size Scarecrow and display your Scarecrow at your business, organization, or home through the month of October.
Entry registration is $20/entry. Once registered, participants have until Sunday, October 22nd to submit their Scarecrow photos for voting.
Voting will begin on Monday, October 23rd and runs until Wednesday, October 25th at midnight.
The winner will be announced on Thursday, October 26th!
1. Register Online
2. Build your Scarecrow
3. Submit your photo & share it on Facebook/Instagram.
Tag the House on:
Facebook | @RMHCNorthwestFL
Instagram | @rmhc_nwfl
4. Vote from October 23rd-25th for your favorite Scarecrow