Casual for Kids
What is Casual for Kids?
Casual for Kids, formerly Kaps 4 Kids, is our largest annual fundraiser for Ronald McDonald House Charities of Northwest Florida. We ask businesses, groups, and individuals to take a casual day with us to show their support for the Ronald McDonald House (RMH) by wearing their Casual for Kids t-shirt, hat, and socks. Supporters have the option to purchase t-shirts and caps by donating to RMH. On Friday, April 28th thousands along the Gulf Coast will wear their gear to help continue our mission of keeping families close.
Important Dates:
March 31st | Sponsor Deadline
April 10th | Order Deadline
April 19th & 20th | T-shirt Pickup 4-6pm at RMHC
April 21st | T-shirt Pickup 4-6pm at Splash City Adventures
April 28th | Casual for Kids Day!
If you would like to become a Casual for Kids sponsor or team, please contact our Mission Partnership Manager, Kathryn Coaker, at kathryn@rmhc-nwfl.org or 850.477.2273.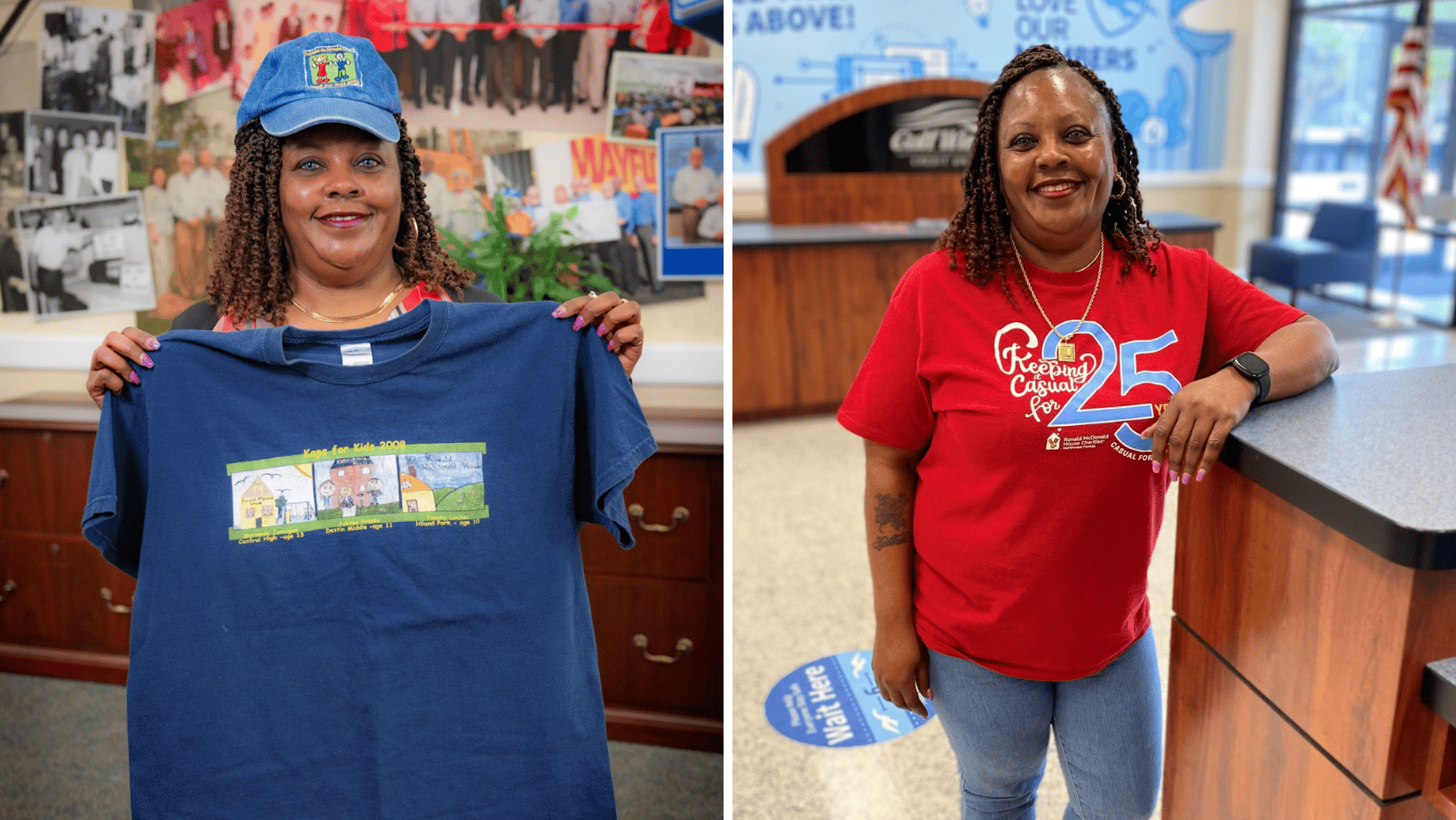 LaVonda from Gulf Winds Credit Union has been participating in Casual for Kids, previously Kaps for Kids, for 20 years! Here she is sporting a Kaps for Kids hat from 2003 and a t-shirt from 2008. Thank you for supporting RMHC, LaVonda!